---
Synopsis:
MacKenzie Rivers seems like she has it all figured out. She has great friends, she's doing well in school and her handsome ex-boyfriend is desperate to win her back. But something is missing from her life in Windsor, Colorado. And as much as she hates to admit it, that something might be Jaden Hunter. Tall, blond and athletic, a year ago Kenzie was falling fast for him and his crooked smile.
Twelve months later, everything has changed. A tragic accident has destroyed Jaden's family and, despite the way she feels, Kenzie has no idea how to talk to him anymore. She is all too familiar with the impact family tragedy can have on the people she loves, and she can't bear to go through it again with Jaden. She does the only thing she knows how to do: walk away.
When the pair meet again by chance one night, Kenzie realizes that she can't ignore her feelings for him any longer. But as she is drawn back into Jaden's life, she finds herself caught between her increasingly volatile best friend, her interfering ex-boyfriend and her own fears about opening up to Jaden.
Will Kenzie dare to fall for the one person she's so afraid of growing close to?
(Source: Black and White Publishing website)
Review:
Initial Thoughts
Dare To Fall concentrates not only on a blossoming romantic relationship, but also that between close friends, as well as the dynamic between family members.
Sometimes a character is willing to be with or stick up for the guy/girl they are falling for, in this case Jaden Hunter, over that of their closest friends and family. However, there is one specific scene, where you see that Mackenzie knows where her priorities must lie, and it isn't what you would think. I truly thought it was one of the best parts in the entire book, and showed her to be such a caring and thoughtful character. Up until that moment I wasn't fully sure where I stood in terms of what I thought about her, but after that, my mind was instantly changed.
I just think there is something quite special and interesting to me as the reader, when it came to the exploration of those relationships in particular, as they really helped to build on my understanding of our main character, whilst at the same time giving me more of a backstage pass if you will (rock on) to the world that surrounds her.
The Drama 
THE DRAMA! Oh who doesn't love a bit of fictional drama to make a moment more wonderfully interesting?
There was no over exaggeration, which made each of these moments work that much better, but some were a tad too cliche and others easily predictable, but I will let that slide because that is something you can't always avoid.
There was one character specifically, who whenever they were mentioned, you knew there was going to be something worth reading on for. And that would be HOLDEN. I'm not sure why exactly, but I absolutely LOVED HIM! I'm pretty sure whoever reads this book, they will either seriously love him like I did, or just feel the exact opposite. I don't think there will be an in between, mainly because he is like a closed, but very angry book that will sulk at even the smallest thing. I just saw him as being completely misunderstood and for some reason I shipped him with Mackenzie. I don't even know why?
So sorry Jaden! Oh well!
The Romance
Ok! Onto one of the main parts of this book. The romantic side of things. Ooh La La!
From the synopsis you know that Mackenzie and Jaden used to be together… well sort of, but after a year of avoidance the two reunite and reignite the flame that was once there.
I was half expecting it to be fairly rushed, but I didn't find that to be the case, not fully anyway. It seemed to be a well set pace, and the relationship was allowed to grow naturally the way it should. There were some moments that I felt were a little bit repetitive between the two of them, but nothing too bad.
Jaden seemed a little too good to be true at times and I really tried to find some sort of fault. Thankfully towards the end I got what I was hoping for. Cha-ching. That sounds bad, but nobody is perfect, not even the very lovely Jaden Hunter.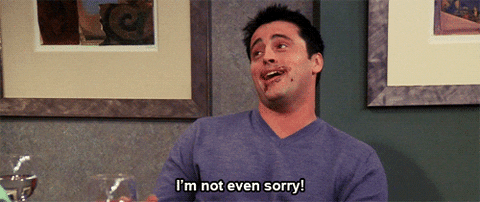 Important Issues
The best thing about this book is how well it deals with certain issues presented to us. The main one of these ideas being about death and grievances. This is a HUGE underlying factor throughout the entire book and is something which unites several of the characters in different ways.
This is something everyone will have to deal with at some point, maybe not in the same way as the characters in this book, but it really shows you how it can effect the different people involved and that people will deal with the grief in their own way and time.
This is something that isn't talked about that much, in well, anything I have seen, although really it should. It is a difficult topic to discuss anywhere, let alone in a book, but Estelle manages to do it in the best way possible and really highlights the fact that it doesn't have to get you down forever and yes, it may be hard to begin with, but things get better.
Now I love positivity, and spreading positive messages, so obviously I had to finish on that note.
IT DOES GET BETTER! 
---
*This book was accepted to me by the publisher in return for an honest review
Thank you Black and White Publishing!
Stay Awesome!
Chloe Lauren x