Summer is finally here, and although I am in the UK, the country which never quite understands what that word means, it actually feels like Summer, with the heat getting the upper hand already.
At least if it gets too hot, I can always run to my room and read. Saying that though, I probably won't get to read as much as I normally would, especially not now because tomorrow I am beginning my first day of volunteering at the Cafe in my town. I am terrified but at the same time excited.
That is why I thought I would plan five books that I will definitely read this Summer, whether this month, or next month. Perhaps I will even take one or two of them on holiday with me in August. Who knows?
Fiction:
Title: Perfect Escape
Author: Jennifer Brown
Publisher: Little, Brown Books For Young Readers
---
'Kendra has always felt overshadowed by her older brother, Grayson, whose OCD forces him to live a life of carefully coordinated routines. The only way Kendra can stand out next to Grayson is to be perfect, and she has perfection down to an art — until a cheating scandal threatens her flawless reputation.
Behind the wheel of her car, with Grayson asleep beside her, Kendra decides to drive away from it all — with enough distance, maybe she'll be able to figure everything out. But eventually, Kendra must stop running and come to terms with herself, her brother, and her past.
With undeniable grace and humor, acclaimed author Jennifer Brown explores OCD, the pressure for perfection, and the emotional highs and lows of a complex sibling relationship.'
---
Title: Chasing The Stars
Author: Malorie Blackman
Publisher: Penguin Random House
---
'Olivia and her twin brother Aidan are heading alone back to Earth following the virus that wiped out the rest of their crew, and their family, in its entirety.
Nathan is part of a community heading in the opposite direction. But on their journey, Nathan's ship is attacked and most of the community killed. Only a few survive.
Their lives unexpectedly collided, Nathan and Olivia are instantly attracted to each other, deeply, head-over-heels – like nothing they have ever experienced. But not everyone is pleased.
Surrounded by rumours, deception, even murder, is it possible to live out a happy ever after . . . ?'
---
Title: Thanks For The Trouble
Author: Tommy Wallach
Publisher: Simon and Schuster
---
'Parker Santé hasn't spoken a word in five years. While his classmates plan for bright futures, he skips school to hang out in hotels, killing time by watching the guests. But when he meets a silver-haired girl named Zelda Toth, a girl who claims to be quite a bit older than she looks, he'll discover there just might be a few things left worth living for.
From the celebrated author of We All Looked Up comes a unique story of first and last loves.'
---
Non Fiction:
Title: Mind Your Head
Author: Juno Dawson
Publisher: Hot Key Books
---
'We all have a mind, so we all need to take care of our mental health as much as we need to take care of our physical health. And the first step is being able to talk about our mental health. Juno Dawson leads the way with this frank, factual and funny book, with added information and support from clinical psychologist Dr Olivia Hewitt. Covering topics from anxiety and depression to addiction, self-harm and personality disorders, Juno and Olivia talk clearly and supportively about a range of issues facing young people's mental health – whether fleeting or long-term – and how to manage them, with real-life stories from young people around the world.'
---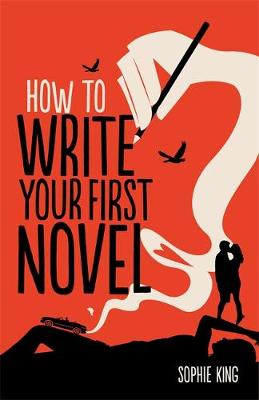 Title: How To Write Your First Novel
Author: Sophie King
Publisher: Little, Brown Book Group
---
'Have you always wanted to write a novel – but don't know where to start? Novelist Sophie King will guide you through the first steps from finding ideas that will keep the plot going, to crafting the perfect ending. It will help you create characters that sing from the page and unravel the mysteries of dialogue and viewpoint. Each chapter also contains exercises to hone your skills.'
---
These five books have been on my to be read pile now for quite some time, and I feel it only right to force myself to get to them in the next two months. I like to just pick and choose sometimes, but I will definitely get to them. Hopefully!
What Are You Planning On Reading This Summer?
Chloe Lauren x