Hey Guys,
Today I bring you one of mine, and I know quite a few other people's favourite movies growing up, Space Jam! In case you haven't seen it yet, here are five reasons why you should go away right after reading this, and watch it.
Michael Jordan:
The NBA Legend that is Michael Jordan, assists the Looney Tunes in order to help them beat The Monstars in a game of Basketball, in order to retain the lives they currently have.
The Looney Tunes Bring The Fun:
The Looney Tunes are hilarious, and from what I have known, they have been. What do you expect? I mean, they are known for being wacky and causing mayhem, especially amongst each other. Bugs Bunny is hilarious, as are the rest of them, but I really feel sorry for Daffy, he isn't appreciated enough!
The Monstars:
The Nerdlucks, a group of small aliens, steal the talent from famous NBA stars, making them The Monstars, leaving the NBA players failing in their own careers. Charles Barkley even gets showed up by a young girl. How embarrassing?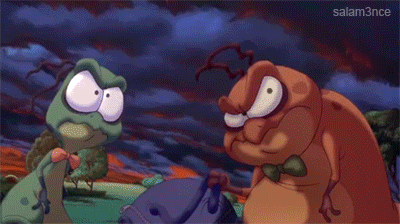 Bill Murray Saves The Day:
Who doesn't love Bill Murray? The comedic actor gets told throughout that he shouldn't play Basketball at a professional level, ruining his dreams, but when the TuneSquad are in danger of forfeiting the game, he jumps into action and saves the day.
The Arm Though:
This is probably one of the most iconic moments of the entire movie, one that you don't forget. Oh and I am just going to put this out there, you shouldn't try this at home, you're not Michael Jordan! It is pretty awesome though!
Have You Seen Space Jam? What Did You Think Of It?
Lonely Girl x
---